The half-day workshop deals with the use of digital artefacts to enhance museum experience. Invited international experts from the GLAM (Galleries, libraries, archives, museums) community will present their best practices and learnings regarding the use of 3D process chains, AR, VR and Audio. Additionally, we will present central findings of the national project MEETeUX, which is investigating the use of digital surfaces in museum exhibitions with a focus on integrating the visitors' devices (BYOD – bring your own device).
Program
10:00 Welcome
10:10 Kathryn Eccles, Oxford Internet Institute
Keynote: Digital Traces, Data Deluge: What can we learn from the Digitally Enhanced Museum?
New tools and technologies are transforming visitor experiences of GLAM spaces, creating the potential for museums to reach out to their visitors in new ways, to communicate differently, to offer and reflect multiple viewpoints and narratives, and increasingly engaging with visitors to co-create their visit. These tools are also producing a vast amount of data on how visitors engage with the GLAM sector, opening up new opportunities to understand how and why visitors engage with galleries, libraries, archives and museums. Visitors are contributing to this data deluge, using social media to post reviews, images, and comments about their experiences. This data represents both an opportunity and a challenge for GLAM institutions, offering new means of understanding what engages their visitors, and how their experiences conform to or challenge expectations. This talk will present recent research in this area, reflecting on the potential for co-producing knowledge through collaboration.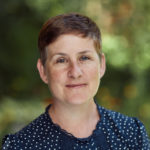 Dr Kathryn Eccles is a Research Fellow at the Oxford Internet Institute and Senior Research Fellow at Pembroke College, University of Oxford. A historian by training, her research interests lie primarily in the Digital Humanities, ranging from the re-organisation of cultural heritage and higher education in the digital world, to broader debates surrounding the human and social aspects of innovation. Appointed as the University of Oxford's first Digital Humanities Champion(2014-6), Kathryn's current work focuses on the ways in which museums and cultural heritage organisations can implement new tools and technologies to enhance visitor engagement, and to better understand how visitors engage with collections.
10:55 Gunther Reisinger, NOUS Wissensmanagement
Back to the object: Location based augmented listening
The lecture deals with long-term changes in digital mediation scenarios in museums and cultural institutions. Based on a study conducted by NOUS in cooperation with the Austrian Museum Association, the talk will outline a way back to the object as the source of itself: Striving for minimal distraction from the object leads forward into an auditory-immersive future: Visual presentations have been added auditory information since the 1960s and later expanded by visual augmented visual reality systems. NOUS Sonic continues this path - towards a focus on the auditive. By means of institutionally autonomous and three-dimensionally scalable sonification of rooms and exhibitions, individual paths are taken literally, both of the museological teams as well as the visitors.
11:20 André Seirafi & Markus Passecker, Fluxguide
DONUTS – DOs and NUTs of AR in the museum
Augmented Reality (AR) is currently a hyped topic inside and beyond the museum world, as this technology offers unprecedented new possibilities for inspiring visitor experiences, cultural and science learning as well as for curating and designing exhibitions. But what are the affordances, strengths and weaknesses of AR in relation to other forms of digital mediation and cultural learning? What role can AR play in the media mix of a digital museum infrastructure? What are the novel possibilities for storytelling, co-creative knowledge generation and experiences the medium opens up?
11:45 Lunch with possibility for demos
12:45 Presentation MEETeUX
13:15 MEETeUX Demo
13:45 Martin Schaich, ArcTron 3D
Adventure World Museum. "3D process chains" and sample projects from Archeology and Cultural Heritage.
The talk will present some projects of the ArcTron 3D GmbH - mainly from the fields of Archeology and Cultural Heritage.
The focus lies on the "value chains" of 3D data for public presentations in museums - starting with airborne and terrestrial, high-resolution 3D scans (data fusion of laserscans, structured light scans and photogrammetry), 3D-modeling and editing for animations and reconstructions up to further use in real-time platforms and for interactive experiences.
In recent years the continued or modified reuse of these data, e.g. for interactive 3D projections along with developments of BYOD-AR and/or additional VR solutions, play an increasing role. Real 3D replicas of objects, produced with high-end 3D printing processes, are also getting increasingly important for the concrete reconstruction of "spaces", for AR and for haptic usage.
14:10 Capstone – Martin Haltrich, Stift Klosterneuburg
Capstone: Visions and Realities: Reflexions of euphoria, possibilities and limitations in developing digital exhibit mediations
Digital mediation tools have become an integral part of museums and exhibitions. The possibilities are almost endless and all those involved in the curating process can pool their ideas.
The lecture deals with the various aspects of the decision-making process,  as well as the visions and the limitations of the approximately one-year development of the exhibition Des Kaiser neuer Heiliger – Maximilian I. und Markgraf Leopold III. in Zeiten des Medienwandels. Five separate digital projects were developed which were received  in different ways by the many and varied visitors.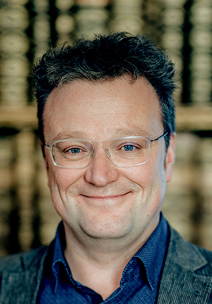 Martin Haltrich studied German Studies and History at the University of Vienna. He worked at the Institute for Medieval Research and was librarian and archivist at the monasteries of Melk and Zwettl. His research interests involve paleographical and codicological analyses of medieval manuscripts and late medieval administrative source material. At present he is head of the monastery library in Klosterneuburg and curator for exhibitions with historic topics.
14:40 Closing
15:00 End
The program will be updated shortly.